Bring your teaching to life and inspire your students at our interactive space created to explore the wonders of mathematics.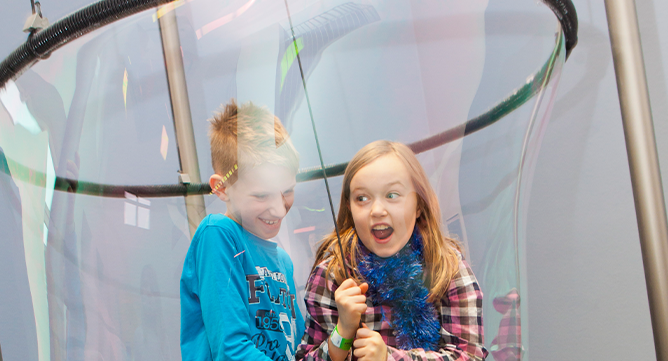 School parties of 20 or more guests will have exclusive use of MathsCity. The maximum group size we can accommodate is 40 excluding accompanying staff.
School tickets are priced at £4.50 per person.
Additional workshops can be arranged to complement your visit free of charge. Visits with a workshop will typically last 2 hours.
Get in touch

All the exhibits have an associated set of activities and follow on resources for you to use in the classroom after your visit.
These are available on our resources page.
Find extra resources here


We took 22 of our Year 9 pupils to MathsCity and they had the most brilliant time – as one girl put it "It was amazing and I've asked my parents to take me back there… I thoroughly recommend MathsCity to anyone who likes to solve puzzles and problems, irrespective of their age.
Opening times
Tues – Sun: 10am – 5pm